Optic Theater proudly presents:
ANKOKU
(Ramona Ponzini & Z'ev)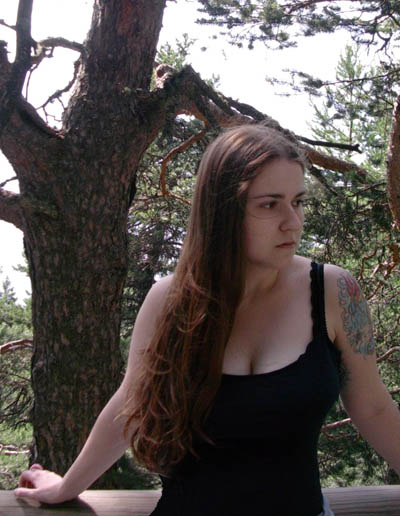 First live appearance of ANKOKU, collaboration project of RAMONA PONZINI (Painting Petals On Planet Ghost, Praxinoscope, Black Magic Disco, Lee Ranaldo) and guru of experimental music Z'EV, after their debut album in 2008
Saturday July 3rd, 2010
MILAN secret place
Hundebiss Night - Italy
Infos: http://www.myspace.com/hundebiss
MY CAT IS AN ALIEN & ENORE ZAFFIRI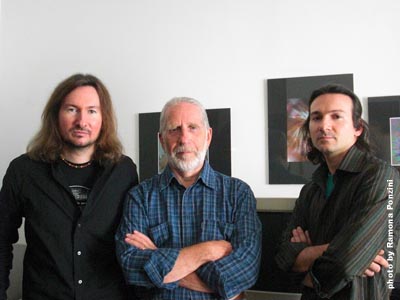 Optic Theater proudly presents two international live première collaborations on November 16th at ALL FRONTIERS international festival (Italy). My Cat Is An Alien will perform two different shows, one with Italian pioneer of electronic music Enore Zaffiri, and one with New York cellist Okkyung Lee
Sunday November 16th, 2008
MY CAT IS AN ALIEN & ENORE ZAFFIRI
w/ films by Enore Zaffiri
+
MY CAT IS AN ALIEN & OKKYUNG LEE
All Frontiers festival - XX Anniversary Edition 1988/2008
Sala Civica Bergamas - Gradisca d'Isonzo (Gorizia) - Italy
Infos: http://www.moremusic.it
*************************************************************
update November 20th, 2006---
MY CAT IS AN ALIEN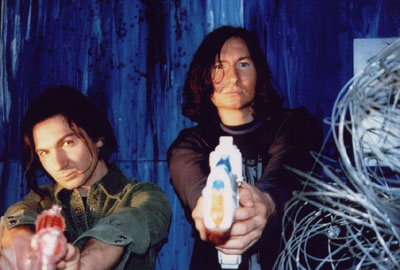 MCIAA will take part in the next edition of the ATP Nightmare Before Christmas festival, which will run 8-10 December 2006 in Somerset, UK; this year edition's curator is Thurston Moore, and the line-up features Iggy & The Stooges, Sonic Youth, Dead C, Jackie-O Motherfucker, MC5 feat. Mark Arm, Dinosaur Jr., Gang of Four, Nurse With Wound, Bardo Pond, Six Organs of Admittance, Charalambides, No Neck Blues Band, Melvins, Peter Brotzman, White Out w/ Nels Cline and many many more...
On the occasion of the ATP festival, MY CAT IS AN ALIEN will perform some selected shows in Paris (France), Hasselt (Belgium), Cologne (Germany), Amsterdam and Den Haag (Holland) --
December 8-10, 2006
ATP / NIGHTMARE BEFORE CHRISTMAS (SOLD OUT)
Butlins Holiday Centre, Minehead, Somerset (UK)
*MCIAA will perform on Sunday Dec 10th
www.atpfestival.com
Tuesday December 12th, 2006
Les Instants Chavirès - Paris, Montreuil (F)
(w/ Discipline)
www.instantschavires.com
Wednesday December 13th, 2006
VPRO radio - Amsterdam (NL)
www.vpro.nl
(more infos soon about the special which will follow the recording session and the interview by Berry Kamer/VPRO)
Thursday December 14th, 2006
Kulturbunker-Mulheim - Cologne (D)
(w/ Merzbow)
www.kulturbunker-muelheim.de
Friday December 15th, 2006
STATE-X NEW FORMS festival
(w/ Sonic Youth)
Paard van Troje - Den Haag (NL)
www.state-xnewforms.nl
Saturday December 16th, 2006
Kunstencentrum BELGIE - Hasselt (B)
(w/ special guests: Fursaxa + Black Forest / Black Sea)
doors: 19h00
1st show: 20h00
www.kunstencentrumbelgie.com
belgie@skynet.be
*****************************************************************************************
KEIJI HAINO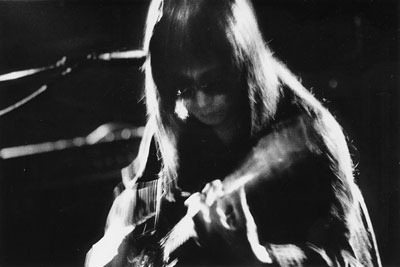 Optic Theater proudly presents Keiji Haino for the first time in Portugal!! Haino will perform two special solo shows in Porto and Lisbon
Friday November 24th, 2006
FUNDACAO SERRALVES, Porto (PORTUGAL)
h. 22.00 - Auditorio de Serralves (w/ "At Land" film projection by Maya Deren)
www.serralves.pt
Saturday November 25th, 2006
GALERIA ZE DOS BOIS, Lisbon (PORTUGAL)
www.zedosbois.org
For the very first time in Italy the Japanese dark shaman, king of the Tokyo avant-rock scene, playing two special live soloist performances.
September the 29th (Thursday) 2005
Musica90 - The Beach, Torino (Italy) h. 22:00
+ special opening show by MY CAT IS AN ALIEN
September the 30th (Friday) 2005
Rec Festival - Teatro Ariosto, Reggio Emilia (Italy)
- on the same bill: Thurston Moore+Jim O'Rourke+Mats Gustafsson
******************************
JACK ROSE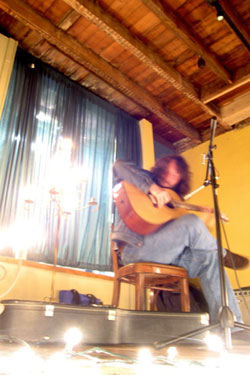 Jack Rose, founder member and leader of the radical "New Weird America" ensemble Pelt, will tour Italy in late February 2006 for some soloist shows- Optic Theater (in collaboration with 8mm) is glad to welcome this famous avant-folk guitarist in a cool and intimate place in Piacenza!
February the 24th (Friday), 2006
Zanzibar, Piacenza (Italy)
******************************
MY CAT IS AN ALIEN
Optic Theater is glad to present My Cat Is An Alien's first oversea performance at one of the most prestigious international festivals of modern music:
MY CAT IS AN ALIEN
May the 20th (Saturday), 2006 - h. 00:15
FESTIVAL INTERNATIONAL MUSIQUE ACTUELLE
VICTORIAVILLE, Québec (Canada)
infos, details and tickets: www.fimav.qc.ca
-----------------------------------------
Are you ready for My Cat Is An Alien's first live act of 2006? The space brothers will perform at the K-RAA-K Festival 2006!!! See you there!!
March the 4th (Saturday), 2006
(K-RAA-K)3 Fesival 2006 - Kunstencentrum Belgie, Hasselt (Belgium)
www.kraak.net/festival2006
-----------------------------------------
Two special shows by my favorite band from the outer space!

September the 29th (Thursday) 2005
Musica90 - The Beach, Torino (Italy) h.22:00
- opening show for Keiji Haino -
October the 4th (Tuesday) 2005
Cosmopolis Festival - Galeria Ze Dos Bois, Lisboa (Portugal)
******************************
SUNNY MURRAY & JOHN TCHICAI duo
"New York Eye and Ear Control"
Two of the most legendary protagonists of the original free-jazz movement re-performing the live score for Michael Snow's cult-movie, 31 years after its conception; première projection of this film in Italy, from the original 1964 bobine-
November the 29th (Tuesday) 2005
Musica90 - Teatro Juvarra, Torino (Italy)
*****************************************************************************************
Infos & Contacts:
RAMONA PONZINI
e-mail: ramona_ponzini@yahoo.it
http://www.mycatisanalien.com/optictheater